Veteran-owned businesses comprise 9% of all US businesses. This would translate to 2.45 million number of business contributing to the economy. A study on veteran-owned businesses has reported a $210 Billion dole out to employees' salary. About 5.8 million people are working in veteran-owned businesses.
Since the tragic 9/11, about 3 million additional soldiers have joined the military in active duty. For most of these soldiers, returning back to the civilian life may be a difficult transition after serving for a very long time. Veterans who feel they don't fit in or don't enjoy working the ordinary life turn to entrepreneurship faster than ordinary people would.
At present, approximately one in ten businesses in the US is veteran-owned. With more and more veterans retiring from duty, veteran entrepreneurship is expected to rise. Most veterans would have enjoyed financial assistance from Small Business Administration Veterans Advantage and Patriot Express Programs. But because these programs were no longer operating, veterans who would want to venture into business have difficulty finding sources of additional capital to start their businesses.
Fast Business Financial is honored to support veteran entrepreneurs. We provide small business loans for veterans to help this extraordinary population have access to the working capital needed for their business to flourish.
Where to Get More Funding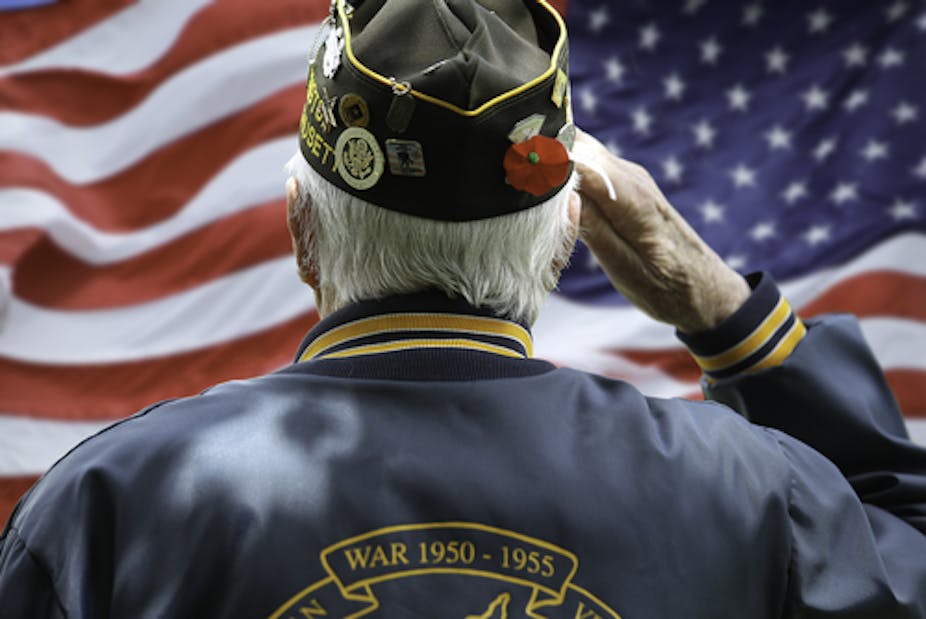 Aside from traditional lenders, the government has commissioned a department to oversee the welfare of veterans after they retire from active military duty.
The Office of the Veteran Business Development, under the Small Business Administration, is offering services and programs designed to support veterans in their entrepreneurial journey. Military spouses can also benefit from the programs. They can receive training, access to capital, mentorship, preparation for opportunities in federal procurement and networks within commercial supply chains and disaster relief assistance.
Boots to Business Program
Under this program of the Small Business Administration, the vets will undergo training on how to start and expand a business. They will be encouraged to strengthen their business by focusing on improving some areas of the business. The program lasts about 2 days in a classroom setting. They may also opt for an 8-week online course.
Veteran Women Igniting the Spirit of Entrepreneurship (V-WISE)
Another program of the Small Business Administration office is the Veteran Women Igniting the Spirit of Entrepreneurship (V-Wise). This is a 3-day classroom training for women veterans. They will go through extensive training in starting, running, maintaining and growing a business.
Hivers and Strivers
Hivers and Strivers is an Angel Investment Group that gives out capital access to military veterans. The alumni of US Military Academies have founded and operate this nonprofit organization. Since its inception, an estimated $250,000 to as much as $1 million in cash has been doled out to support for startup businesses. The group works with its connections to other investment partners and broker deals. This way, they will have standby additional investments when necessary.
The Veterans Opportunity Fund (VOF)

The Veterans Opportunity Fund (VOF) is a venture capital fund designed to help veteran-owned businesses to flourish. The asset size of the portfolio is up to $3 Million. Businesses are required to present their comprehensive income report. The board of evaluators will thoroughly inspect products and services for its profitability.
SCORE's Veteran Fast Launch Initiative
SCORE is a company that assists veterans in their transition to life as business owners. They offer to mentor and training programs to entrepreneurs through its Veteran Fast Launch Initiative. Aside from providing the vets and their families with training and mentoring, they also provide them with the necessary tools, software and services to get ahead of the business.
Entrepreneurship Bootcamp For Veterans

The Entrepreneurship Bootcamp for Veterans (EBV) is a national program that offers training in starting and operating a small business. This program is intended for veterans and their families after the 9/11 incident. The goal of the program is to provide economic opportunities for veterans by assisting them in developing and sustaining their small business venture.
Fast Business Financial
At Fast Business Financial, we aim to provide access to working or additional capital to small and medium size businesses. We strive to help their businesses flourish and expand. Unlike traditional lenders such as the banks, we evaluate your business at the moment you submit the online application. We give feedback within 24 hours and if approved, we can give access to the loan in 48 hours! Talk to our loan specialist today! Dial (866) 277 29 07. Call Now!